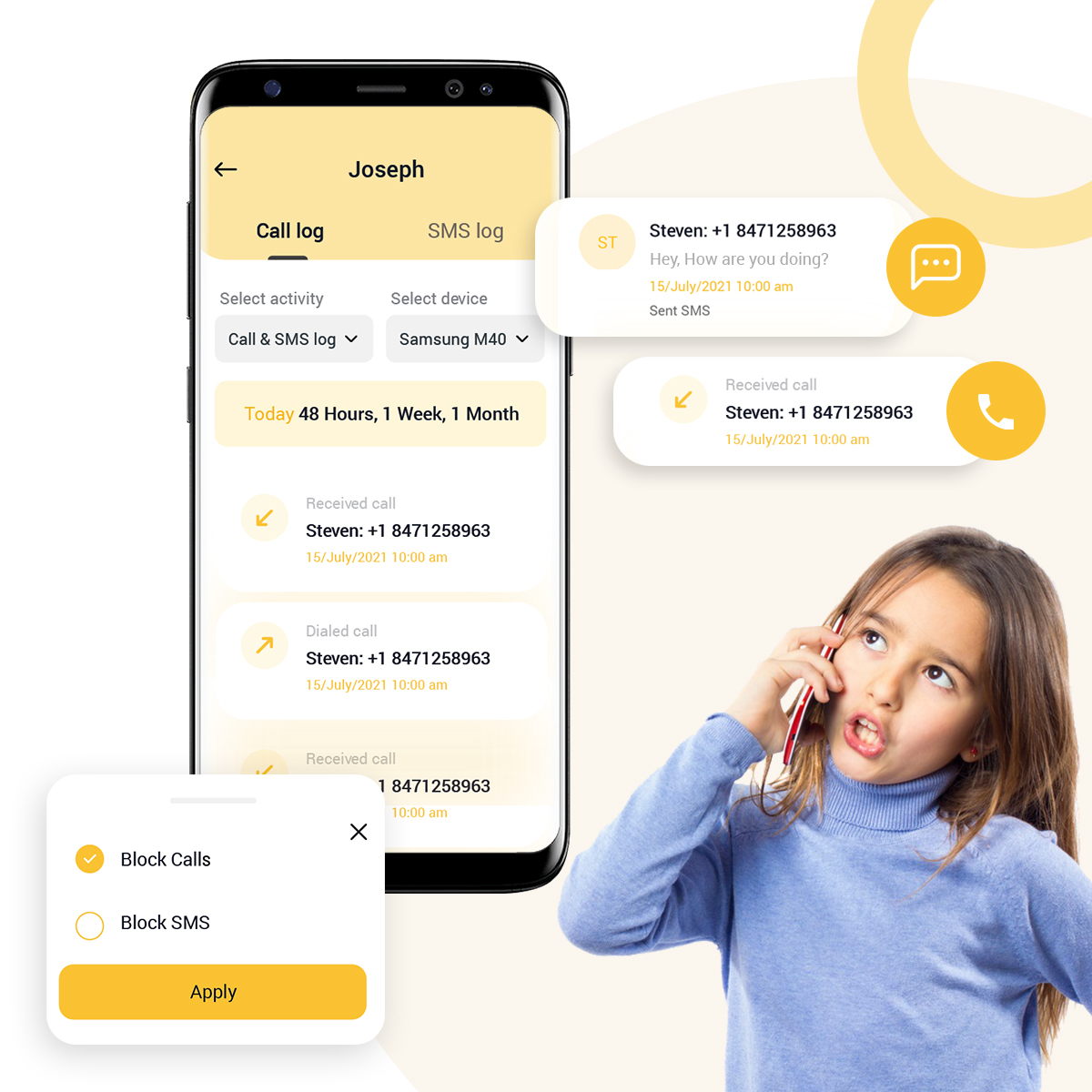 SMS & Calls supervision
Best call monitoring app for parents
Supervise the calls and messages on your kid's device to keep them away from cyberbullies
Are you looking for ways to prevent your kids from coming across suspicious entities? While you can readily block internet content, parents must also monitor the calls and messages received by children. Our Call monitoring apps for parents product has a feature that allows parents to learn about the messages and calls logged by the devices and the content associated with them.
In general, texting can allow kids to be in touch with their friends. But too much indulgence can also lead to health problems. Now, parents can have an overview of the content received by children over phone calls or messages. The parental control App for kids allows users to monitor these activities too remotely. Hence, they can more readily block access to cyberbullies and predators and prevent any nefarious activities.
Parents can also know the people who are interacting with their children. They can summarily block any messaging applications or contacts or prevent the addition of new ones. There is a feature that allows parents to view the message content but not receive the alerts altogether.
Tags – Call monitoring apps for android, best call monitoring app for parents, Call Monitoring Android App for Kids