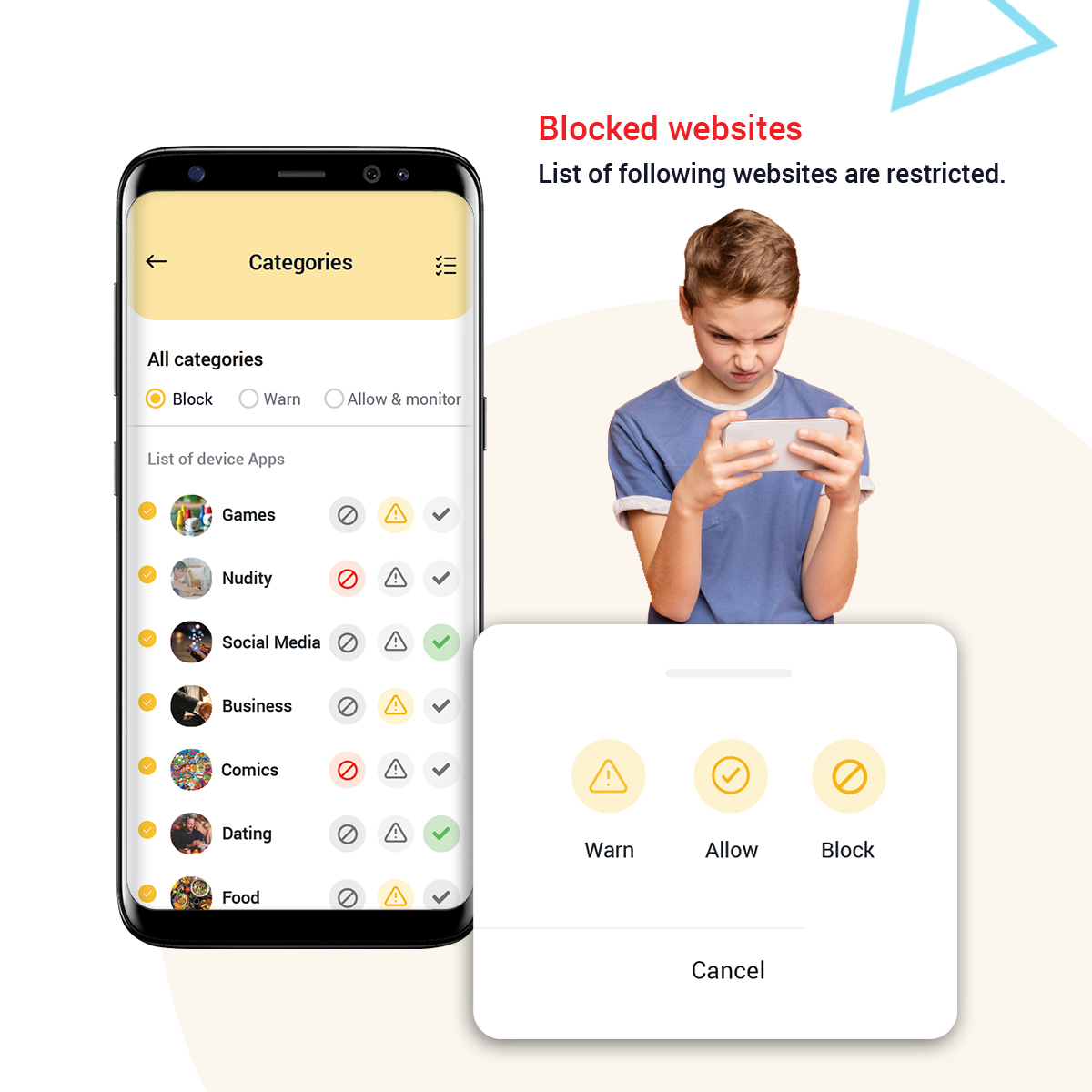 Internet Activity monitoring
Internet Parental Control Android App
Internet monitoring technology that keeps pace with the times
Traditional whitelisting or blacklisting is no longer reliable in restricting children from accessing unaccepted content. As they have become obsolete, there is a need for robust technologies to take over. Our android app for internet parental control monitoring feature validates the content on the website and makes only the acceptable content available for kids.
Parents can use our proprietary technology to block specific websites and prevent their kids from accessing them. You can also monitor the entire web activity of kids and have complete control of the content accessed by them. There is a Safe Search feature that can block unsolicited content from children.
Kido Protect feature allows you to block entire categories of websites or even specific websites too. If the child tries to access restricted content, they are warned, and an alert can be sent to the parent. Children can also request access to specific websites from their parents by specifying a reason. The parent can either accept or reject this request.
Tags: internet parental control app | android app for internet parental control | android app for parental controls on internet | internet activity monitor app