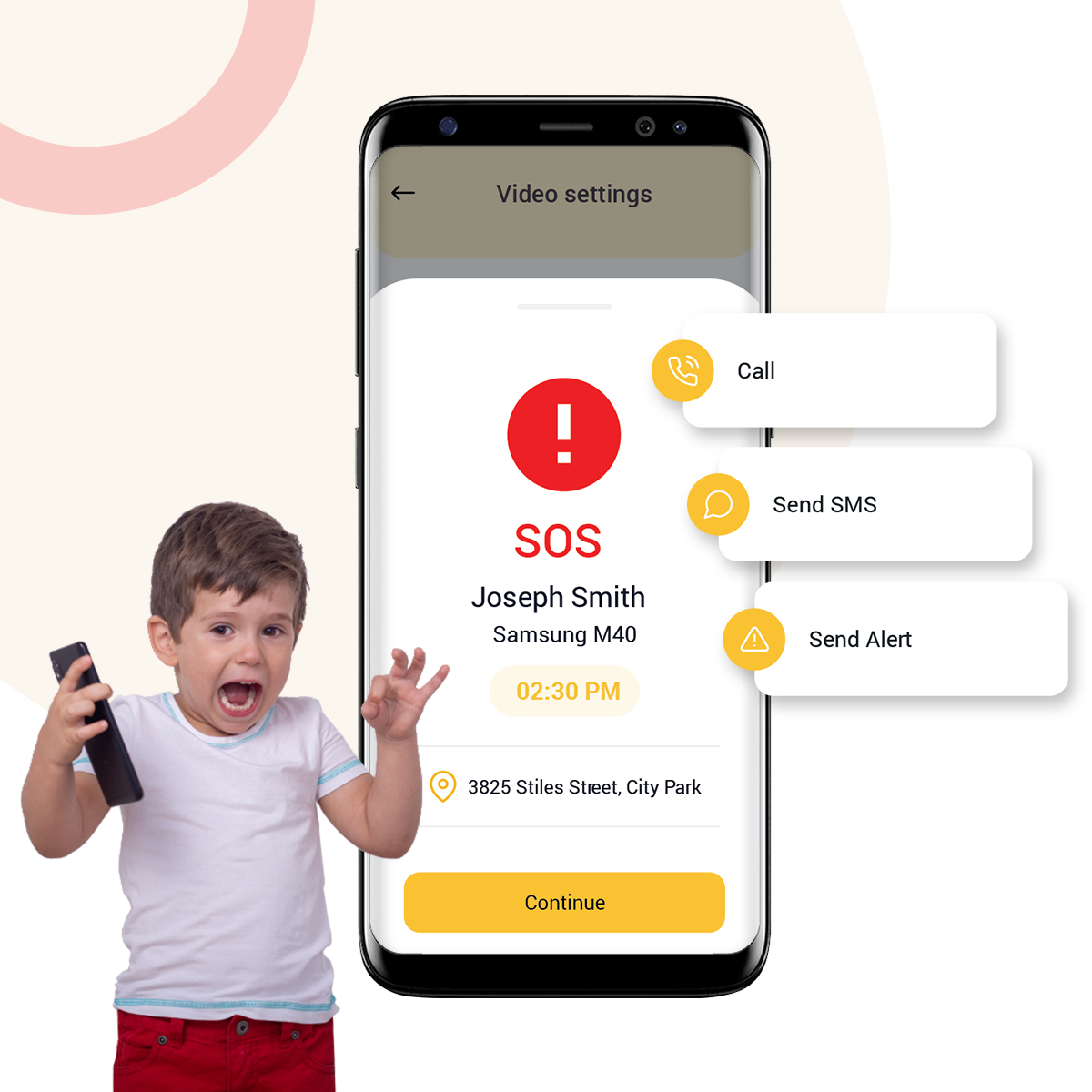 SOS button
Allow your kids to reach out to you during any emergency
Parents would like to be beside their children during any crisis. Your kids can have the confidence of knowing that they can reach out to their parents in the unfortunate event of an emergency.
An emergency button is the best way for kids to inform their parents they are facing a problem. A single tap on the SOS button can send a message to the parent and tell them about their kid's danger. A quick and timely intervention by parents can avert several emergencies.
The parent can receive SOS alerts as a message, and the location is provided too. It can help parents to teach their kids on time and also to undertake instant damage control.