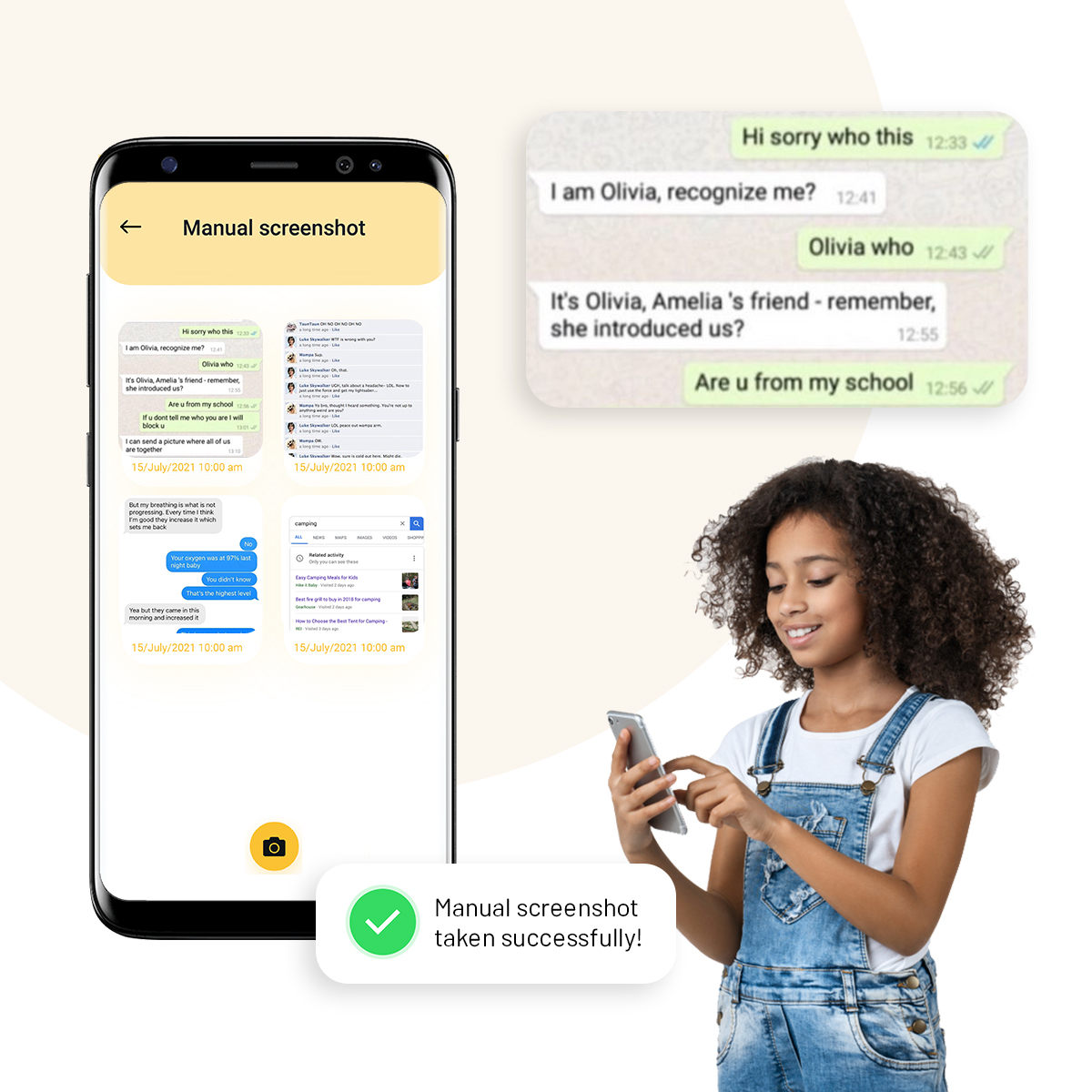 Parental Control Screen Capture App
Kido Protect App is the best Screen capturing app on your kids device for Constantly monitor your child's online activities using regular screenshots.
Parents are always worried about the activities their kids do online. But is there a means that can monitor them constantly? Yes, you can receive screenshots of the child's screen based on various parameters. It can take discreet screenshots that will allow the parent to know the internet usage characteristics of their children.
Parents can activate or deactivate this screen capture feature according to their wishes. The screenshots can also be taken based on various pre-determined options set up by the parent. The ad-hoc visibility into your child's device screen when you are away can also help you monitor your kid's internet usage behaviour proactively. You can now readily have a conversation with your kids based on their usage patterns and make them take more responsibility online.
You can readily choose to monitor the entire category of social media websites or only specific ones. For example, if the children access dating apps like Bumble, Tinder, Match.com, etc., the parents will receive a notification. The parent can set multiple criteria to take snapshots of their kids' social media usage. You can take instant images of the kid's device if they enter specific keywords on their Facebook, Instagram, Twitter, or WhatsApp accounts. The parent can also take screenshots of targeted apps or at any time intervals.
Tags:- Parental control screen capture app | parental control screen capture app for Kids