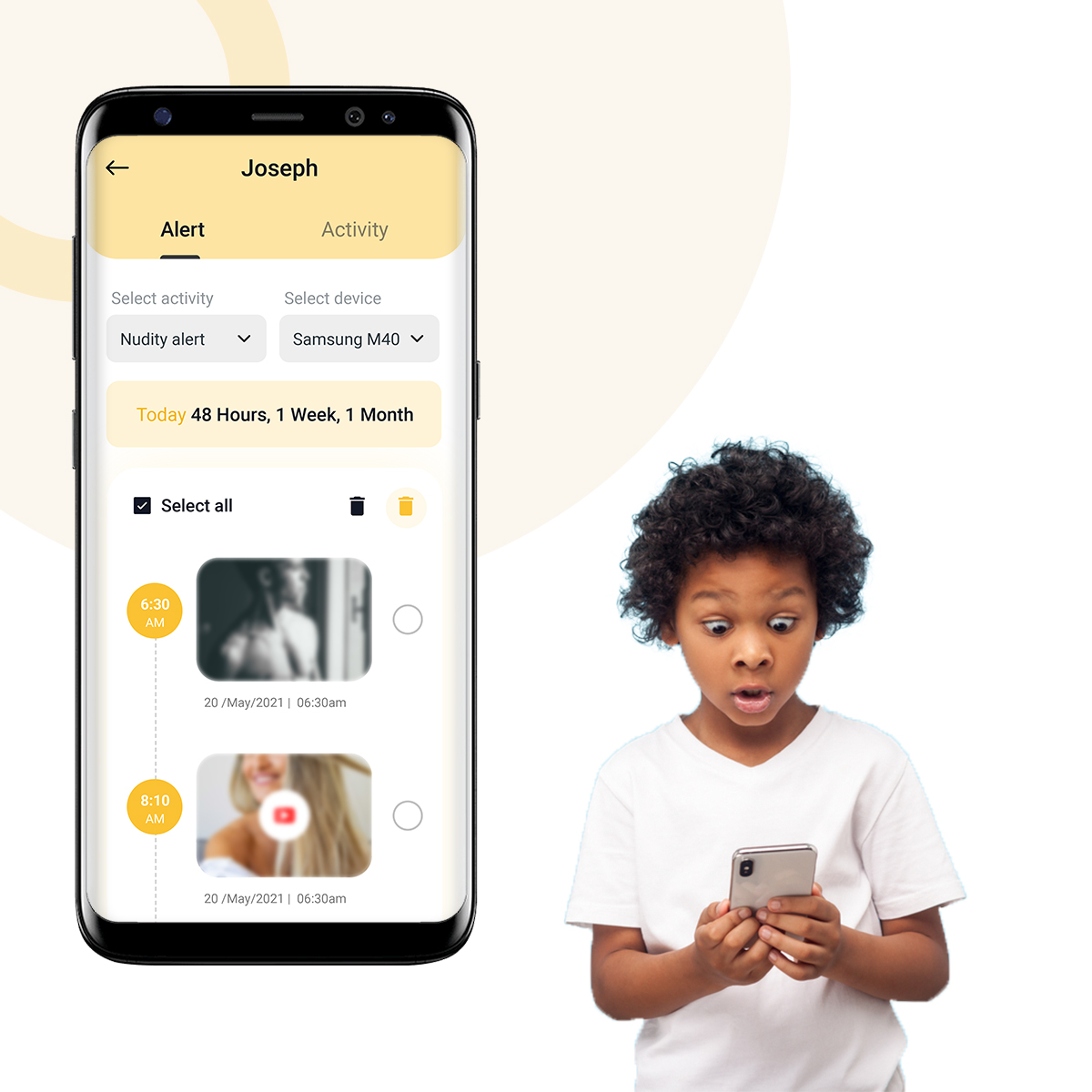 Nudity detection
Nudity detection – porn block app
Block pornography on your kid's devices with a few clicks
Parents must take steps to prevent kids from having access to pornography or other disturbing content. It is easy to block content on your kids' devices using our application. Your kids can only access websites that are useful for them and appropriate for their age.
Are you aware that children get introduced to porn accidentally? Kids can easily stumble upon adult content, and you must take proactive steps to prevent it. Our solution can mitigate such risk using the next-generation feature of internet filtering capabilities. It can evaluate the web pages quickly and analyse them for pornographic content.
Parents can quickly make changes to the settings and set the monitoring features that can be personalised to meet the needs of protecting their kids. We do not use any safe browser mechanism that can be easily bypassed. Our application blocks adult content across all browsers.