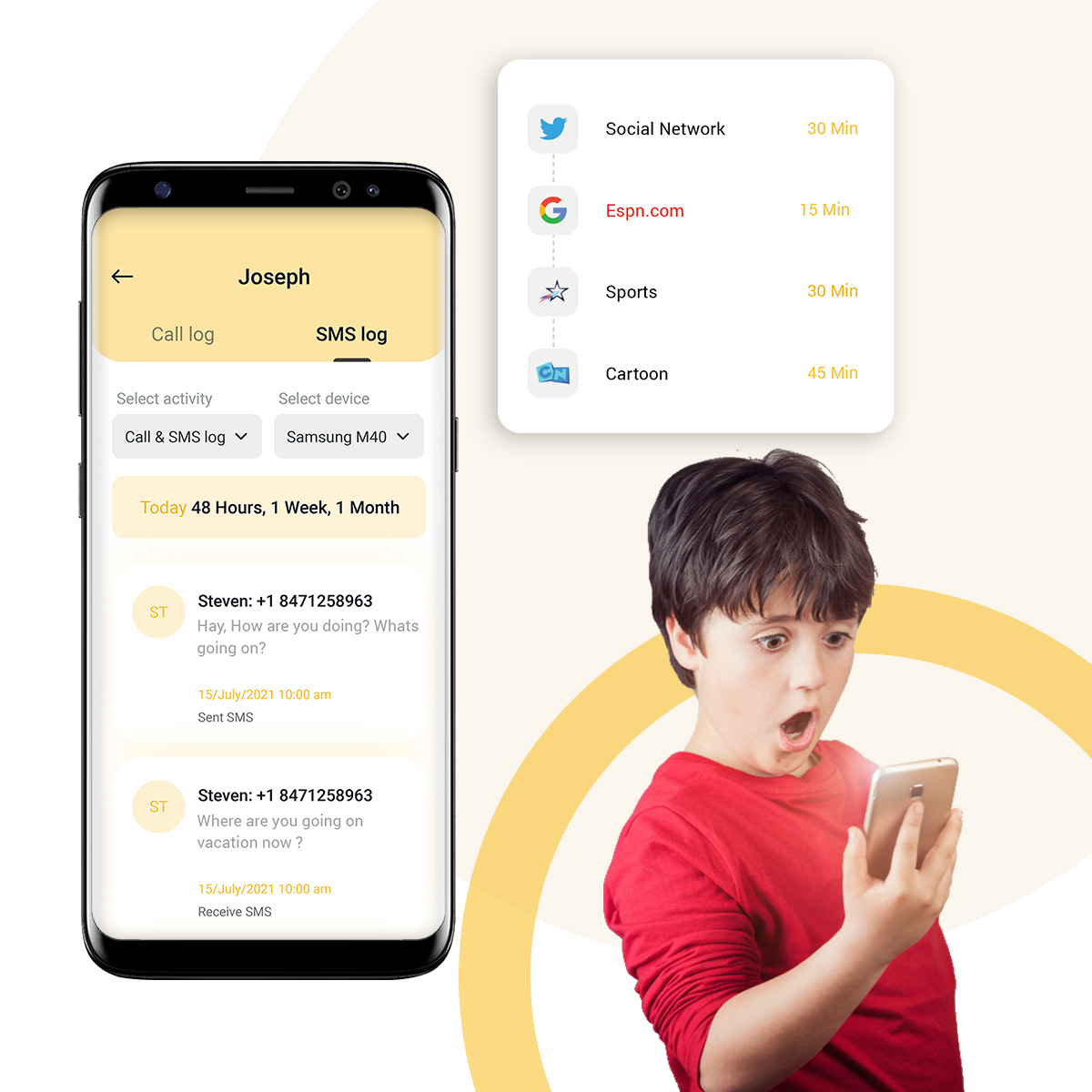 Alerts & activity
Prevent risky behaviour with timely alerts
Are you worried about not receiving on-time information regarding the activities your kids carry out when you are away? Parents must have real-time visibility across their children's handheld device activity. Kido Protect provides timely alerts and reports that allow parents to ensure that timely intervention occur and prevent any untoward activity.

You can set this tool to see the website and activities reported to you. Whenever your kids try to access these harmful websites, you receive an instant message. Consequently, parents can also remotely lock their kid's devices to such activities.
The Parental Dashboard can show all the alerts that the parents receive. The intuitive GUI makes it easy for either parent to go through the alerts at regular intervals. The system also allows for email alert settings. Such timely alerts can prevent any cyberbullying and other dangerous activity that your child may face.