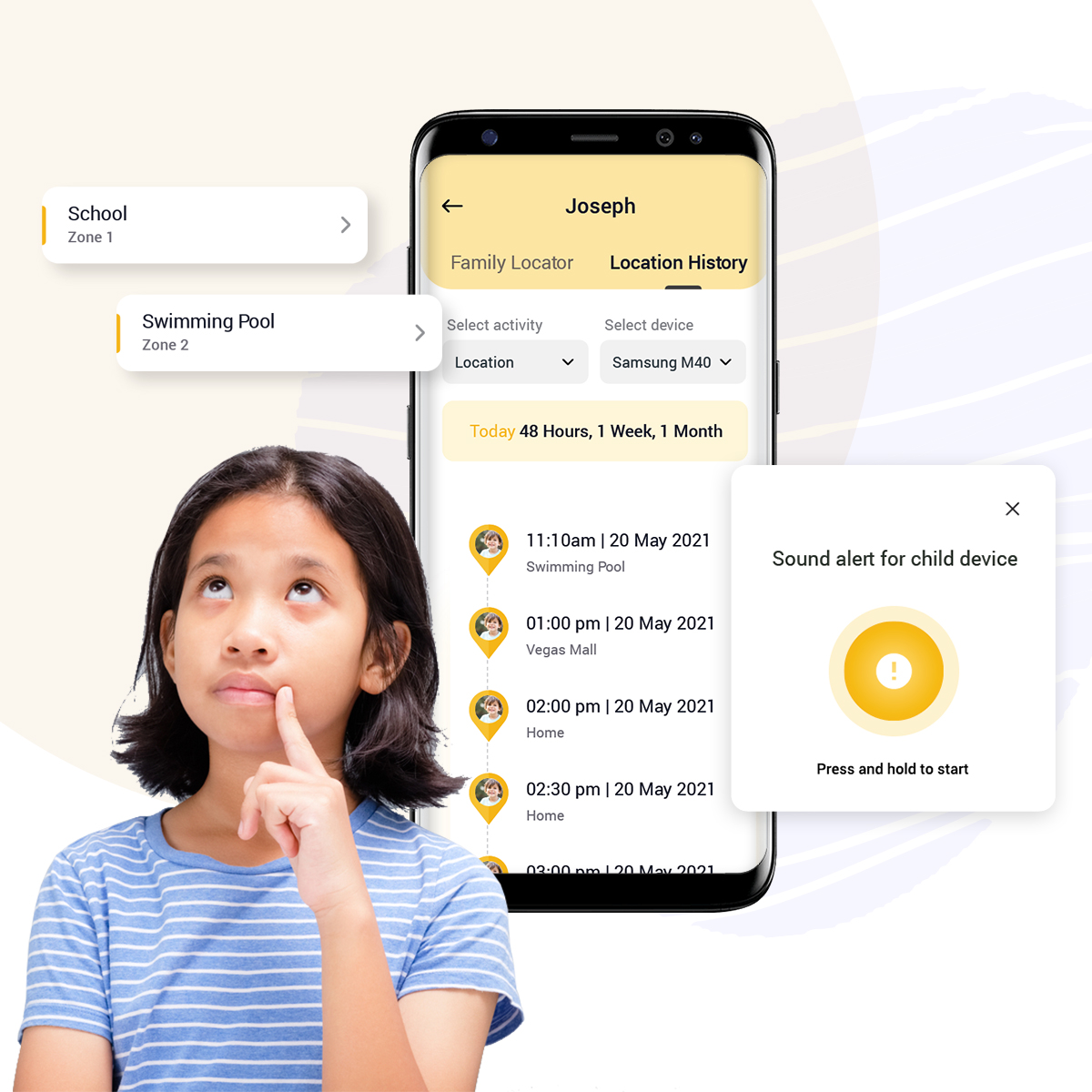 Child device finding
Locate your child's device at your fingertips
Are you worried that your kid can get lost in an unknown place? Or are you having thoughts about strangers luring them to strange places? Keep the bad thoughts away and focus on your activities by finding the child's device in real-time. You need not call your children to know where they are. You can locate their devices and check where they are in real-time.
You can grasp the location of your children by checking their device location. It is now a simple process to check whether your kids are at home when they should be. The GPS location tracking feature offers substantial knowledge regarding the device location at any time during the day. The feature is available on all device systems.
Parents now have the power to know the device locations and learn about the safety of their kids. Kido Protect readily uses the latest location technologies to inform parents through updates about the device location.