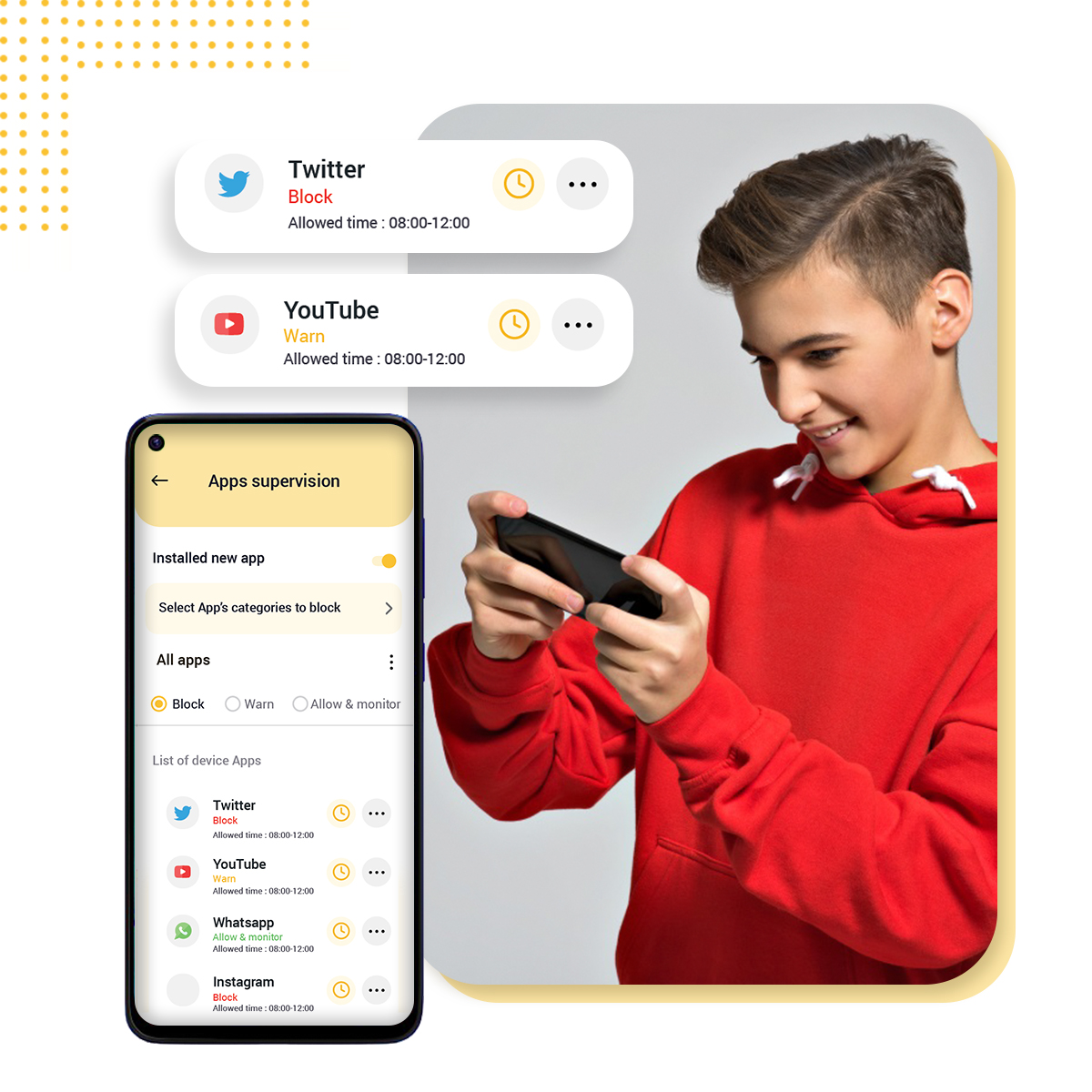 Apps & games supervising
Parent monitoring app
Proactively supervise the games and apps accessed by your kids
As a parent, you must ensure that you protect your kids' online presence too. Your kids mustn't have access to restricted content, as it may cause mental agony to them. Their internet experiences must be regulated and kept safe.
Kido Protect can help parents choose to block categories of content that they feel can harm their child. You can quickly tailor your choices based on various factors, like their age, requirements, etc. The websites can be blocked on multiple platforms like iOS, Android, Kindle, Windows, etc.
Our technology can analyse various categories of apps and games to validate whether the entire content is suitable for your kids based on the pre-determined criteria. The application also allows parents to allow or block the installation of new apps and receive notifications once new apps get installed on the device. The product also has a feature to block apps for a definite timeframe.
Kido Protect also allows parents to delete any app on any device remotely. It also allows the kids to request permission to download any app and explain the reason. The parent can then decide whether to allow them to download it.