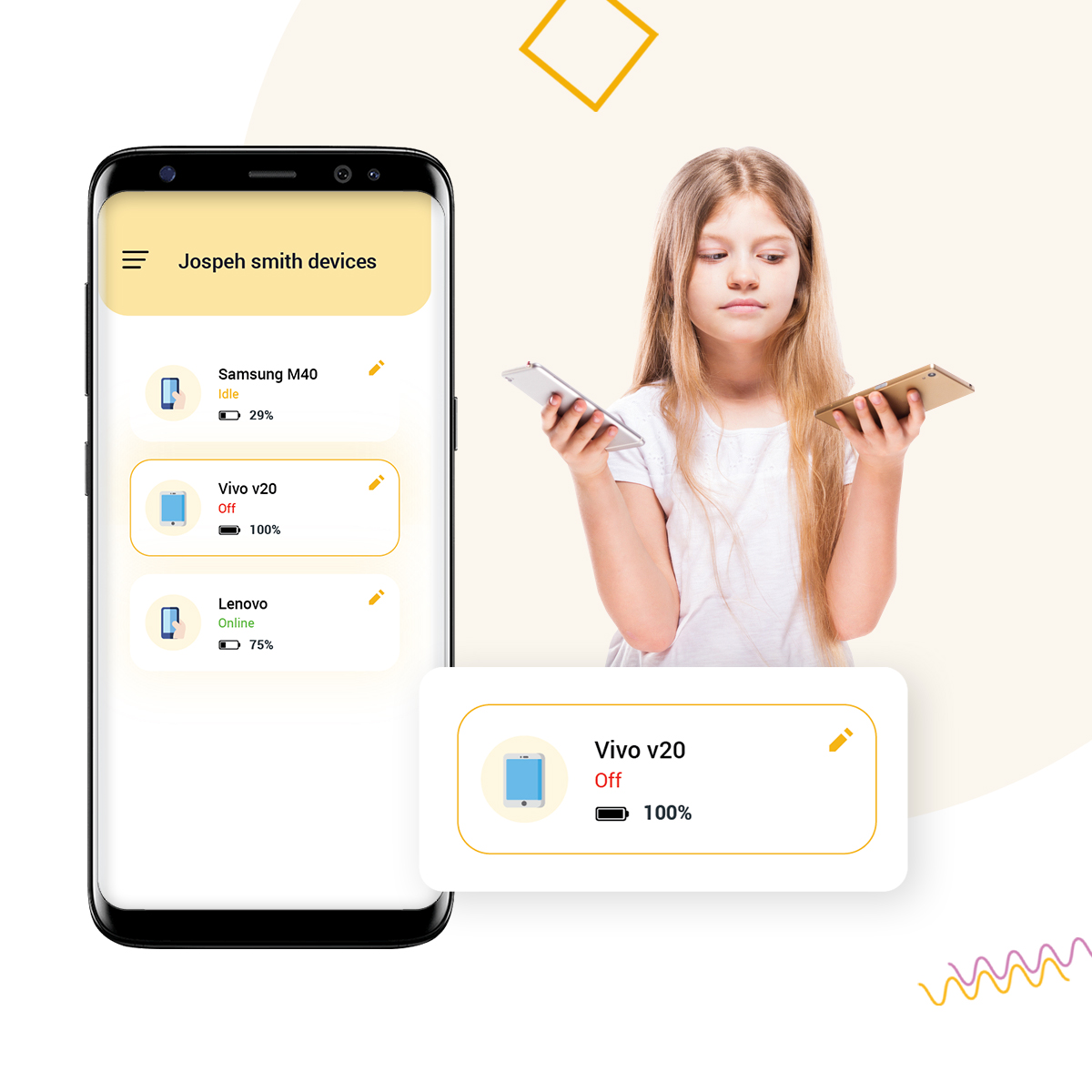 Manage multiple child's devices
We ensure hassle-free device management
As your child grows, they may start using multiple devices. It keeps parents on their toes, and suddenly they are worried as they must track multiple devices now. You needn't worry, as help is at hand. Kido Protect can help parents manage multiple child devices through a single dashboard.
Parents can now readily install restrictions on multiple child's devices quickly. We help parents install the same restrictions on all the devices their child uses. All you must do is register the device and use your user credentials to access the additional devices. The sequence of activities is simple, and you need not spend too much time installing settings across all devices.
Once you have installed the settings, it becomes essential to assess whether the devices are adequately secure effectively. You can check all the devices through a single dashboard. The system also allows parents to receive alerts from all devices when the need arises.