Monitoring your kids' usage of social media is still an actual debate among parents, psychologists, teachers, and of course, kids and especially teens. Among them, there are for sure very few teens who agree with the idea of monitoring their Instagram or TikTok accounts, especially by their parents. When you search for the best app for parental control, you can easily find a bunch of advice on how to remove it from the phone or tablet – kids are ready for this battle.
Still, in today's digital age, it's important for parents to stay informed and aware of their child's online activities. With social media platforms becoming increasingly popular among young people (and adults too), it's crucial to know what your kids are doing online and how they interact with others. In this guide we will try to discuss the topic on a caring and respectful way.
As a parent, you may have concerns about cyberbullying, inappropriate content or even identity theft. The good news is that by monitoring your children's social media usage, you can help protect them from potential risks while promoting healthy and responsible behavior online.
That's why we've created this guide for parents on how to keep tabs on their kids' social media activity in a way that is respectful, supportive and effective. From setting ground rules to using parental control tools – we'll cover all the steps you need to take in order to ensure your child stays safe and secure while navigating the ever-evolving world of social media!
The dangers of social media
As a parent, it is important to be aware of the dangers that come along with social media usage. These days, children are spending more and more time on various social media platforms, which can put them at risk for a number of different dangers.
Some of the most common dangers associated with social media usage include cyberbullying, online predators, sexting, and exposure to inappropriate content. As a parent, it is important to be aware of these dangers and take steps to protect your children from them.
The best way to protect your children from the dangers of social media is to monitor their usage. Keep tabs on who they are talking to, what they are posting, and what they are viewing. If you see anything that makes you concerned, reach out to your child and talk to them about it.
Read also: How to monitor YouTube to know your kids are safe while watching videos?
In addition to monitoring their social media usage, you should also talk to your children about the dangers that come along with it. Teach them about cyberbullying and online predators, and let them know that they can always come to you if they feel unsafe or uncomfortable online. By educating your children about the risks of social media usage, you can help keep them safe from harm.
Monitoring your child's social media usage in 2023
As a parent, it's important to be aware of the different social media platforms that your child is using. While social media helped us to keep our social contacts and healthy minds during the COVID-19 crisis, it also has become stronger and more influential than ever.
It's critical to be informed of your child's activity on social media platforms. Probably you already have your own strategy to keep your kids safe – maybe you are friends or followers on Instagram and Tik Tok, but what to do if they have a secret account? Almost every high school kid has a few accounts and only on some of them their parents are among friends and followers, and some of them are reserved just for the closest friends. But, what to do if they accept an adult with a fake account? You are scared of even thinking about something like this.
Here are some tips for monitoring your child's social media usage in 2023:
1. Talk, talk, talk. Talk to your child about their online activity and set expectations for their behavior.
2. Install parental controls on devices and limit the amount of time your child can spend online.
3. Monitor your child's activity by checking their social media accounts regularly.
4. Be aware of the signs that indicate your child may be experiencing online harassment or cyberbullying.
5. Talk to your child about any concerns you have with their social media usage.
What to do if you find something concerning about your kids' social media usage?
If you come across something that makes you uncomfortable on your child's social media account, there are a few things you can do. First, talk to your child about what you saw and why it made you concerned. It's possible they didn't realize what they were doing was inappropriate and will be willing to change their behavior. Probably, you will need to create a strategy to tell your teenage girl or boy what you worry about if they do not know that their accounts are monitored. You may need to include another family member or even their friends in this strategy.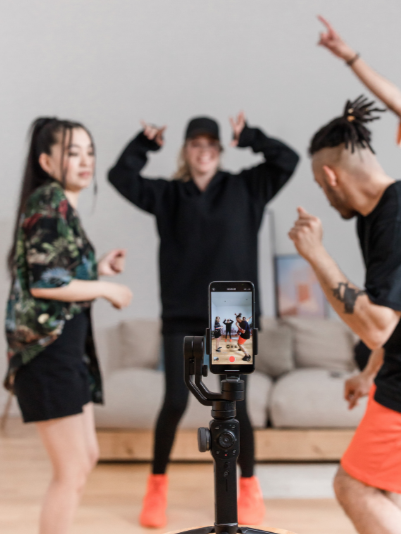 Commonly, it is easier when you talk with small kids that already feel safe knowing their parents watch out for their activities.
If the issue is more serious, such as cyberbullying or online predators, you may need to take additional steps. You can contact the social media platform to report the issue and ask them to take action. You can also reach out to law enforcement if you feel like your child is in danger.
By monitoring your child's social media usage, you can help keep them safe from harm. If you see something that makes you concerned, don't hesitate to take action.
The best way to do it on time is by using social media parental control app features. You can download Kido Protect parental control app here.
Social Media Parental Control: Our Conclusion
In conclusion, monitoring your kids' social media usage is an essential part of keeping them safe online. By using the tips discussed in this article, you can ensure that your children are utilizing their time on the internet wisely and that they are protected from any potential harm or predators. Taking these precautions will help to give you peace of mind as a parent, knowing that your child is secure.