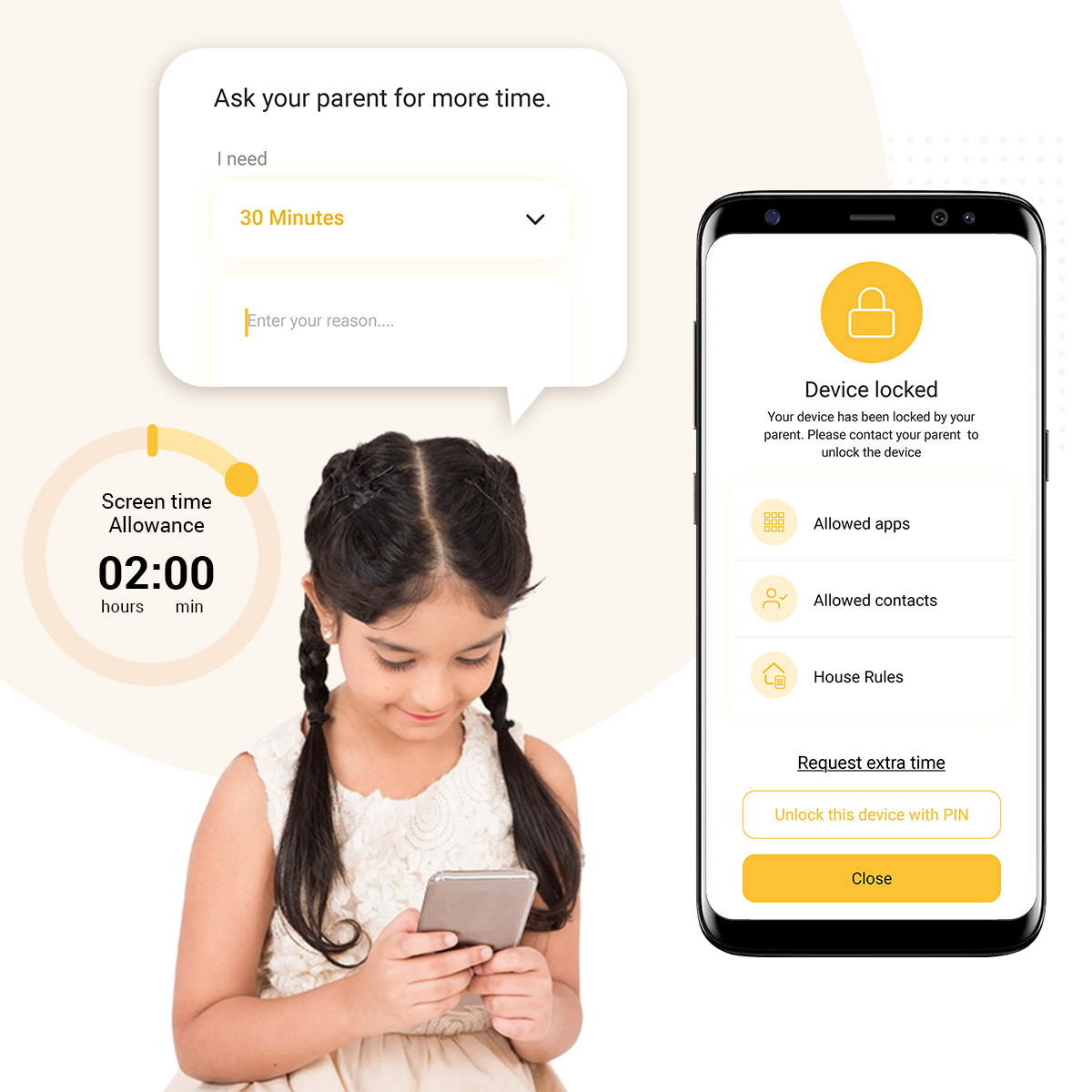 Device time supervising
Manage screen time for kids efficiently
Screen time parental control
Does your kid have access to several devices? Are you trying to control the screen time of your kid for all these devices? Managing the screen time across various devices could be an issue. Not anymore if you choose Kido Protect!
Studies show that children must have limited screen time as it can affect their well-being. It also cuts down on time for homework and games. Using Kido Protect, parents can manage their children's device time across all devices their kids use. It will help to ensure your kid has an improved sleep routine and adequate social time. Parents or other authorised people can readily make changes to the usage limits when deemed fit.
Parents can set usage curfew for specific times of the day or days of the week. No need to argue with your children about their extended internet usage timings. The application will automatically shut down their internet access when the usage limits cross a threshold or the time you do not want your children to access the devices.